The SOLYZER is an electrolyzer that creates hydrogen, based on water electrolysis, for residential and commercial applications. We offer a modular design for enhanced scalability and reliability. Hydrogen generation range is adaptable to all consumer profiles.
The geen hydrogen is produced by splitting water into hydrogen and oxygen through electrolysis, and stores the surplus of your green energy, such as solar or wind power. During this process no carbon is emitted, so it allows for an ecological and reliable source of energy storage. The stored green hydrogen can afterwards be used as fuel for a hydrogen burner, or for mobile applications, e.g. refueling of a hydrogen car.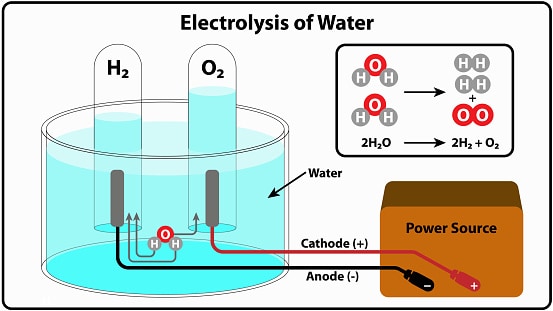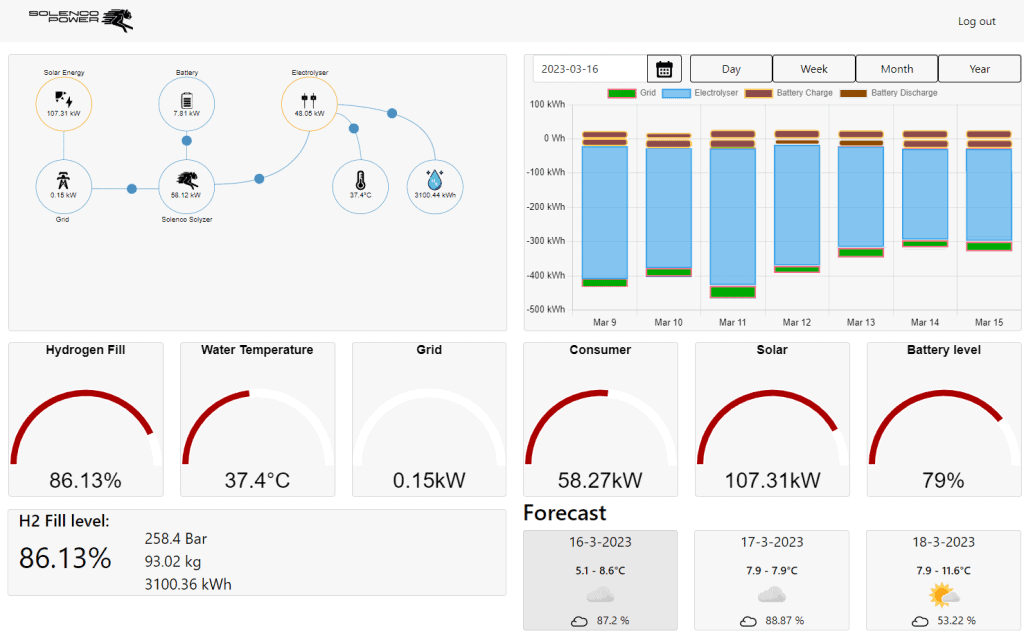 Additional to the control logic, all appliances are onboarded on the Solenco Cloud application. This application enables us to provide preventive maintenance and a proactive follow-up based on smart sensor data gathered in the machine. The sensor data is analyzed continuous and automatic to monitor deterioration or abnormal behavior of key components. All information is presented in a structured and easy to use dashboard. The customer can access this dashboard via a user-friendly interface on a pc, laptop or smartphone.
Table - Solyzer 25kW Specifications
Solyzer 25kW (11kgH₂/day)
Nominal Load
25kW
H₂ Flow
5 Nm³/h
H₂ pressure
35 bar
Water Consumption
5 l/h
Hydrogen purity (without optional dryer)
99,9%
Dimensions
20ft container
Table - Solyzer 75kW Specifications
Solyzer 75kW (33kgH₂/day)
Nominal Load
75kW
H₂ Flow
15 Nm³/h
H₂ pressure
35 bar
Water Consumption
15 l/h
Hydrogen purity (without optional dryer)
99,9%
Dimensions
40ft container
Table - Solyzer 150kW Specifications
Solyzer 150kW (66kgH₂/day)
Nominal Load
150kW
H₂ Flow
30 Nm³/h
H₂ pressure
35 bar
Water Consumption
30 l/h
Hydrogen purity (without optional dryer)
99,9%
Outer dimensions
40ft container